I have been compulsively eating snacks. I call them snacks cos I have no idea what they are really called... Nor what they are made from... Rice? Corn? Shrimp? I bought a bag as big as a pillow for 2000 won (aka 2 bux) and have eaten my way through most of it this weekend. Luke tells me Koreans call them 'drugs' cos they are so addictive. I get it.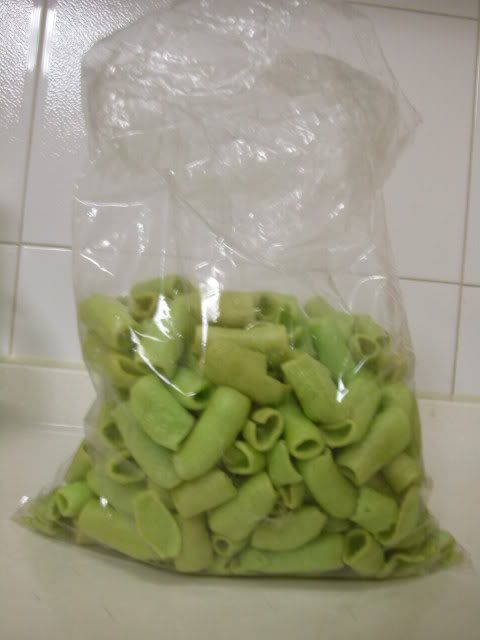 And while eating them, tonight I watched a documentary festival on TV. Though sometimes I lucked out with the dubbed Korean, I watched 2 British docos that had subtitles so I didn't have to invent the narrative. They were both brilliant. The first was '
Songbirds
' - a musical set inside a women's prison outside of London. It was heartbreaking. Women inmates told their stories about their crimes, lives, masturbation, abuse... This was interspersed with choreographed songs... Think 'Dancer in the Dark'. Intense.
The next doco was about Soviet humour, it was called '
Hammer and Tickle
' and it was just so funny, giving a potted history of the rise and fall of communism as it went, and the evolution of anti-Soviet jokes. Excellent.
Hammer and Tickle featured The Scorpions and I think everyone benefits from a review of 'Winds of Change'::
I follow the Moskva
Down to Gorky Park
Listening to the wind of change
An August summer night
Soldiers passing by
Listening to the wind of change
The world closing in
Did you ever think
That we could be so close, like brothers?
The future's in the air
I can feel it everywhere
Blowing with the wind of change
Take me to the magic of the moment
On a glory night
Where the children of tomorrow dream away
In the wind of change